With the arrival of the PS5, the next generation of PlayStation is finally with us. From a general look at it, it seems that Sony has opted to stick with the approach that guaranteed that PS4 was much of a success; selling consoles capable of playing first-party games from Sony's storied franchises supplementing the line up with great third party titles. The PS5, however, has some enhanced features, including high refresh rates and better game graphics, ensuring a more smother gaming experience. In addition, PS5'S custom SSD assures to offer quite a leap forward as far as loading speeds are concerned.
On the other hand, PS5'S rival, Microsoft's X box series X, also promises high performance. Microsoft has sought to dive inside the console and assures the world, one of the most powerful consoles. On paper, it appears like the Xbox Series X is more powerful than PS5. On the other hand, an early game test shows that the PS5 is outpacing Microsoft's console. With these two consoles' arrival, many game shop online may be offering them; however, one must ensure that they only look out for reputable sites. Reviews from review sites such as ReviewsBird may prove helpful. This article compares the two, the PS5 vs. the Xbox Series X, to help consumers choose the console that will suit their needs.
Specs
| | | |
| --- | --- | --- |
| | Xbox Series X | PS5 |
| RAM | 16 GB GDDR6 | 16 GB GDDR6 |
| CPU | 8-core, 3.8 GHz AMD Zen 2 | 8-core 3.5 GHz AMD Zen 2 |
| Storage | 1 TB custom NVMe SSD | 825 GB custom SSD |
| GPU | 12.0 teraflop AMD RDNA 2 | 10.3 teraflop AMD RDNA 2 |
| Frame rate | Up to 120 fps | Up to 120 fps |
| Resolution | Up to 8K | Up to 8K |
| Optical Disc Drive | 4K UHD Blu-ray | 4K UHD Blu-ray(Standard PS5 only) |
| Backward Compatibility | ALL Xbox one games, original Xbox  games, and select Xbox 360 | Nearly all games on PS4 |
| Price | $500 | $400 (PS5 Digital Edition), $500 (PS5); |
| Key Exclusives | Forza Motorsport 8, Senua's Saga: Hellblade 2, State of Decay 3, Halo Infinite | Gran Turismo 7, Spider-Man: Miles Morales, Horizon II: Forbidden West |
One of the main features when it comes to the comparison of consoles are the specs. However, it is essential to note that specs don't tell everything when it comes to performance. Through the PS5 vs. Xbox Series X spec analysis, one can conclude that the Xbox Series X has more powerful hardware features precisely as far as the SSD and GPU are concerned.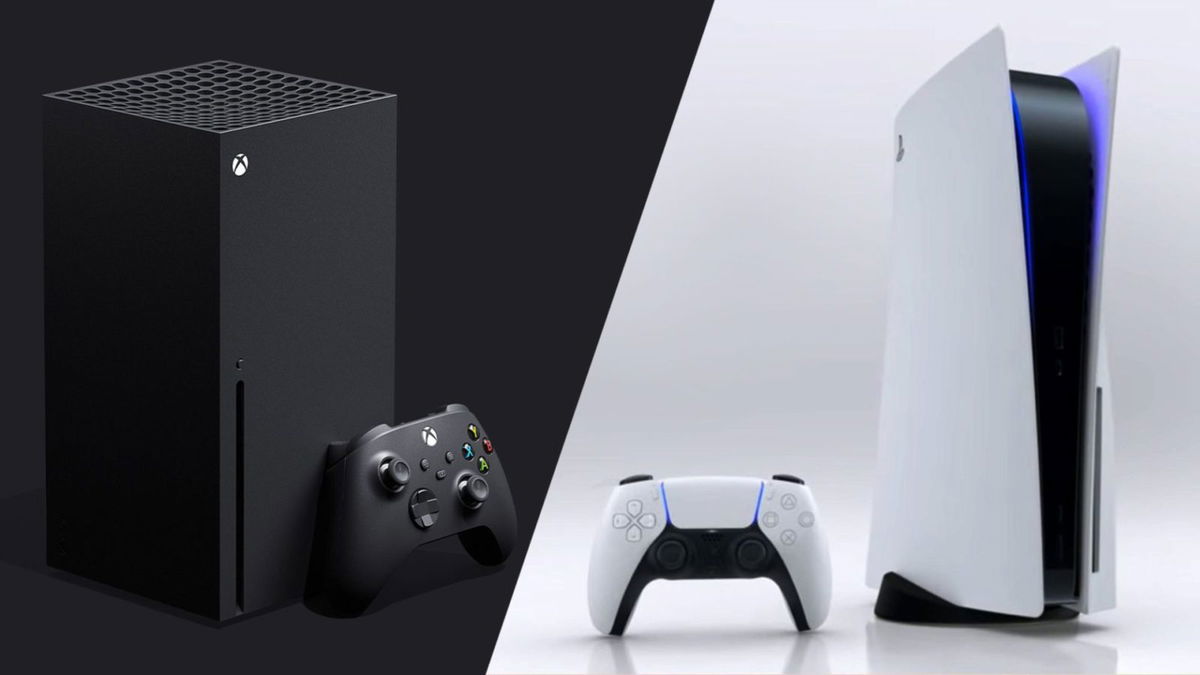 Performance
At the moment, comparing the performance of the two is difficult for one primary reason; that yet there are no many available third party games for both consoles available. However, there have been some minor comparisons on the two systems through playing the Devil May Cry 5: Special Edition and the Assassin's Creed Valhalla. The Assassin's Creed Valhalla is an open-world title in which it is simple to measure the time the load takes to trace from a particular distant point on a map to another. On the other hand, the Devil May Cry 5: Special Edition is a frenetic and fast action game in which a slight drop of frame-rate is noticeable immediately. From this performance test, it was determined that the PS5'S load time is just as it manufacturer states; however, with the Xbox Series X, it takes a much longer time to load; however, the travel time is fast, almost the same with the PS5. Averagely one can say in terms of performance. The two systems are extremely good.
Controller
As far as the controller is concerned, the Xbox Series X controller is similar to that of the Xbox one model except for the shoulder buttons and textured grips. It also has a new share button and an improved D-pad at the center. It has been regarded among the best controllers ever made. Though instead of built-in rechargeable batteries, it runs on AA batteries, which feels archaic.
On the other hand, the PSF Dual Sense marks a significant departure from the Dualshock4, having bigger grips and a two-tone color scheme. It also has quite various new features, a built-in mic, and an incredibly delicate haptic. However, the Dual sense has been said to have quite a significant amount of wasted space, specifically on the touchpad.
Cloud gaming
As far as cloud gaming is concerned, it isn't such a significant issue for both the Xbox Series X and PS5 as on both platforms; you can download games and play them on the platform.
In conclusion, having compared the two on various features, it is evident that the two consoles have a strong start and still have room for improvement. At the moment, it seems that investing in the Xbox Series X is much better owing to its better design and robust hardware, a delightful controller, and a more comprehensive game subscription. While these two consoles are new to the market and might thus be hard to find their refurbished versions, consumers on a budget can look out for the consoles at refurbished gadgets and devices retailers such as TechTrade.